Emilie Mai
Pre-Dental Student from Brandon, MS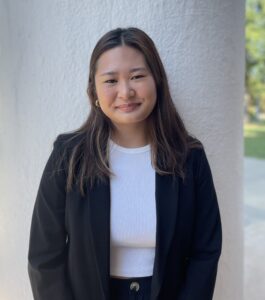 Why did you decide to pursue this health profession? I decided to pursue dental because I love smiling and want to help others be more comfortable in their smiles.
Major: Forensic Chemistry
Why did you choose this major? I chose Forensic Chemistry because I have always liked chemistry but regular chemistry didn't seem to excite me, so my choices were between biochemistry and forensic chemistry. Growing up, true crime was always interesting to me, which swayed my decision to major in forensic chemistry.
How has HPAO helped you on your pre-health journey? HPAO has set the foundation for my progress at Ole Miss and my path. Without HPAO, I would be completely lost. I have met many friends through HPAO and will forever cherish all the advice that Dr. Taylor and the office staff has given me!
What is your most memorable HPAO experience? Mississippi day 100%. I love talking to the prospective students and also doing activities with the little kids. I'm so excited for the future HPAO students and want to help them with their journey!
What are your career goals? My career goal is to become an oral surgeon. Being a surgeon has always intrigued me because it is an art that not many know how to do.
What are you the happiest doing? When I am not studying, I am happiest traveling. I wish I had more time to travel around the world.
What is your favorite study spot? My favorite study spot in Baxter in the library (the room right next to Starbucks).
What is your favorite meal in Oxford? My current favorite meal in Oxford is a chirashi bowl from Kabuki or Toyo and for dessert, a boba from Mi and Tea/Pho Bowl. I really like the winter-melon milk tea with tapioca or a tropical fresh fruit tea with lychee jelly.