Programs and Services
The Health Professions Advising Office (HPAO) at the University of Mississippi of Mississippi is the largest full-service health professions advising office in the southeastern conference (SEC).  Our mission is to counsel UM health professions students on available opportunities for health care career, advise students towards a competitive application.  We take your aspirations and help you to become to best candidate for professional school.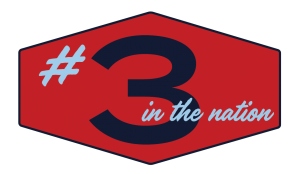 Our seven staff, visiting professionals, student ambassadors, and tutors provide a wide range of programs and services. This range of services and the commitment of our office has resulted in a #3 national ranking by Science Times for our office.
Health professions sections of the university's freshman orientation course.
Our HPAO staff offer a specific health professions-themed section of the EDHE 105: First-Year Experience course taken by the vast majority of freshmen. This freshman orientation course is designed to ease the transition from high school to college, and provide a systematic way to connect with the university and resources. Our health professions-themed section also gives our students an introduction to the health professional pathways.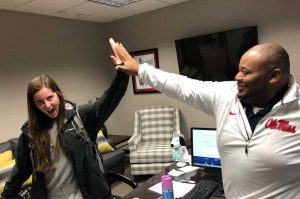 Year-round personal advising for your health profession.
Our office specializes in understanding what it takes to get you to your destination.  We are knowledgeable on every single degree program, which helps us create a specialized plan for you.
Locating shadowing opportunities.
Whether it is virtual shadowing or in-person shadowing, our office maintains a database of health professionals to help in your search for these required experiences.
Placement in intensive summer programs across the country.
Health-related experiences are extremely important to your application. We help secure research, clinical, and volunteer experiences off campus and across the country. We even offer experiences abroad for students that want to combine study abroad with clinical and/or shadowing opportunities.
Free tutoring in select health professions courses.
Our office hires tutors so you don't have to! We offer free tutoring support for some of the more difficult prerequisite courses in biology, chemistry, math, and physics. Each semester, we post the tutoring schedule on our website, in our office, and on our social media accounts.
Guest speakers from professional schools.
Representatives from special programs such as the Rural Physicians program and admissions representatives from various professional schools regularly come to campus. They hold one-on-one meetings with students for a specific pre-application session and provide group info sessions about the profession and their school.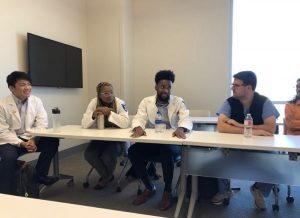 Connecting with our HPAO alumni.
Our staff will connect you with our alumni who are employed at or attended the professional school of your choice. We provide an immediate professional support network as well as research or shadowing opportunities for a competitive advantage.
Assistance with your application process.
The applications to professional school are extremely detailed and are your first impression. We offer application review of every section of the application.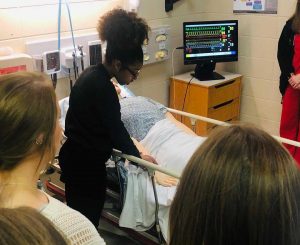 HPAO trips to professional schools.
At least once a semester, the HPAO office will organize a free bus trip to visit a professional school, such as UM Medical Center in Jackson, UT-Health Sciences Center in Memphis, or UA-Birmingham. Students tour the facility, meet students and faculty, and discuss admissions.
Assistance with writing a personal statement.
We offer personal statement workshops, as well as individualized reviews and edits of your personal statement.
Mock interview practice.
Interviews are of extreme, and increasing importance to most professional schools. This can be the tipping point for many applications. Our office prepares you by conducting mock interviews of various formats, including virtual and in-person interviews.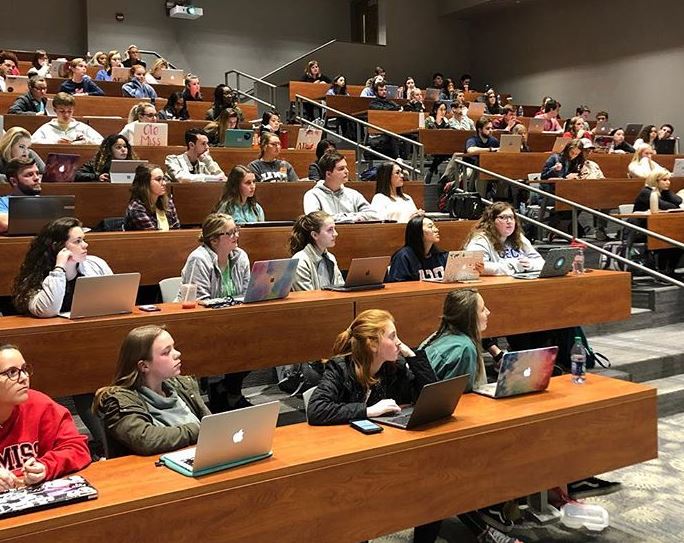 Dedicated class for medical school application preparation.
This 1 credit hour class is designed to help our students get a head start on the application. Each part of the class targets a specific section of the application, which allows our students to see how they compare before the application opens. It keeps the enrolled students on target working through their application and provides various opportunities to improve.
Free entrance exam prep materials.
It is difficult to navigate the many test prep opportunities. We assist students with identifying the best prep materials for their health professions. We even offer limited free prep books and exams.
MCAT special coaching sessions.
The MCAT can be a daunting, 7-hour exam. We hope to ease your stress by giving you the full-length exam in a similar testing environment. You will then get a complete review of your strengths and weaknesses in order to guide your preparation for the real exam.
---
Student Success
With our university's excellent academic preparation and HPAO programs and services, what is the evidence of our student success? We look to the scores on entrance exams and acceptance rates, because your success is our success!

Scores.
Our students' scores on the Medical College Admissions Test (MCAT) have always been high, but this year they are the highest they've ever been!
Acceptance Rates.
Our pre-health students are highly competitive applicants, who've gained entrance to top-ranked health professional schools. For example, our acceptance rate to medical school tops the national average.
UM overall medical school acceptance is 78% (40.8% nationally)
For the students who engage with the HPAO office 5 times or more, their acceptance rate is:
88% for medical school

90% for dental school
Where have our students been accepted?
Our students apply to medical and dental schools across the nation, and here are the places our more recent cohorts were accepted.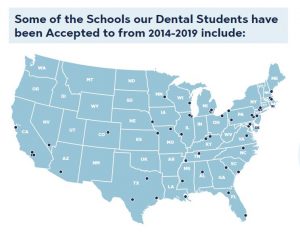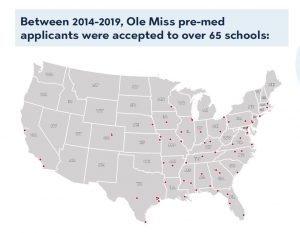 A sampling of the class of 2022's acceptances to healthcare programs
Harvard School of Dental Medicine

Auburn University's Edward Via College of Osteopathic Medicine

Emory University School of Medicine, Nursing Master's Program

Johns Hopkins University School of Medicine

University of Alabama School of Optometry

University of California at San Francisco School of Dentistry

University of Colorado School of Dental Medicine

University of Louisville School of Dentistry

University of Mississippi Medical Center, School of Medicine

University of Pennsylvania School of Dental Medicine
University of Pennsylvania, Sidney Kimmel Medical College

University of Texas School of Medicine

Tulane University School of Medicine

Vanderbilt University School of Medicine