Welcome
Although there are many different kinds of health professionals, they all share two important things:
a desire to help people
a willingness to continue education every day of their life!
The Health Professions Advising Office (HPAO) at the University of Mississippi embodies the spirit of those driving passions for health professionals. As the only full-service office of its kind in the state of Mississippi, our mission is to counsel all UM health professions students on available opportunities for a health care career, and advise students toward a competitive application.  We take your aspirations and help you to become the best!
Our advisors specialize in tailoring advising to each individual student. We create a customized path designed for you to highlight your strengths and equip you to become the most competitive applicant you can be.
We provide opportunities for students to get involved. Each year, we select approximately 30 students to serve as HPAO Ambassadors, giving our students an opportunity to help fellow students. Ambassadors are selected through an application process and are uniquely suited to give you an inside perspective into the life of a health professions student.
Our office was recently ranked #3 in nation by Science Times. Why?
We start with great students working with extraordinary faculty.
Then our full-time staff members pour on the programs, activities, and resources to help our students.
Year-round personal advising tailored toward your health profession.
Health professions sections of the university's freshman orientation course.
Free tutoring in select health professions courses.
Cultivating our own personal connections with professional schools.
MCAT, DAT and GRE  Strategy Sessions
Connect Current Students with Health Professions Alumni
MCAT special coaching sessions that include a simulation of the seven-hour MCAT exam, so students can experience the test environment.
Health Professions Fair
Locating shadowing opportunities.
Programs and activities, such as guest speakers from professional schools, connecting you with working alumni, trips to health professional campuses, service projects, health-related clinics, etc.
Assistance with your application process.
Dedicated class for medical school application preparation.
Assistance with writing personal statement.
Mock interview practice.
Free entrance exam prep materials.
Placement in intensive summer prep programs across the country, from Columbia University in New York City to the University of California, Los Angeles.
HPAO success is shown by scores on entrance exams and acceptance rates, because your success is our success.
Our students' scores on the Medical College Admissions Test (MCAT) have always been high, but this year they are the highest they've ever been.

Our pre-health students are highly competitive applicants, who've gained entrance to top-ranked health professional schools.
For example, our acceptance rate to medical school tops the national average.
UM acceptance is 78% (40.8% nationally)
For the students who engage with the HPAO office 5 times or more, their acceptance rate is 88% for medical school. A similar statistic for dental school is 90% acceptance rate!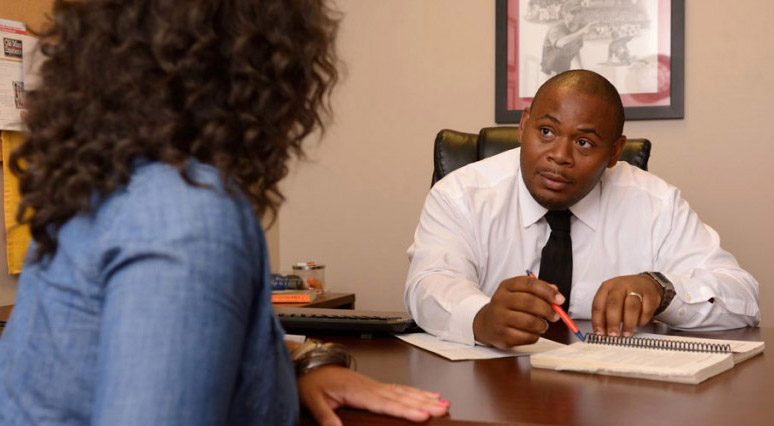 We invite you to learn more about HPAO services and connect with us. It's never too early to start your journey towards a health profession. Please contact us at: (662) 915-1674. hpao@olemiss.edu
Dr. Sovent Taylor, Ed.D.
Director of Health Professions Advising Office