Medical Technology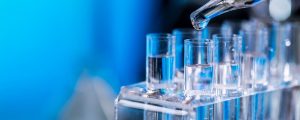 At the University of Mississippi, Medical Technology is considered a 3+1 program.  This Bachelor of Arts degree is awarded by the University of Mississippi, with the last year/professional clinical year completed in Tupelo, MS at the North Mississippi Medical Center. It generally takes about three years to complete the pre-requisite courses needed before applying to the program.  
Admission to the medical technology program is competitive.  Presently, only one institution is approved as an affiliate in the 3+1 program, the North Mississippi Medical Center in Tupelo, MS.  A grade of C or better must be obtained in the prerequisite courses with a minimum of 2.6 grade point average.  There is no guarantee of admission, and NMMC is looking specifically for applicants who wish to work at NMMC upon completion of the program and certification.  You will be assigned an academic counselor who will ensure that you have the pre-requisite courses prior to applying.  Our office not only keeps students on track with pre-requisites, we provide tutoring and application assistance.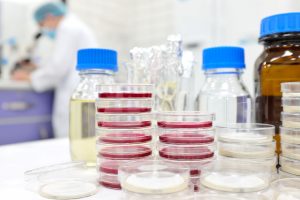 About Medical Technology
In a clinical laboratory setting, medical technologists perform and/or supervise the performance of analytical testing of blood, body fluids, urine, and other types of biological specimens.  Medical technologists may also work with bacteria and viruses, help prepare units of blood for transfusion, help diagnose bleeding disorders and perform toxicology screens.  Using critical thinking skills and a high degree of subjective judgment is often a part of performing, evaluating, and troubleshooting laboratory data. 
For more information regarding medical technologists' salary, job outlook, and resources visit Explorehealthcareers website.