Eron Hendrix
Pre-Medical Student from Tupelo, MS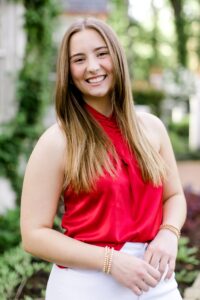 Why did you decide to pursue this health profession? I decided to pursue medicine because I love people, and I have great hope in people. Growing up, I always knew I wanted to help people, but I was not sure how to do that. During Covid-19, I had a lot of time to consider this and see the vast health issues in my state and worldwide. After this, I knew then that helping people through healthcare was what I needed to do.
Major: Public Health and Health Sciences
Why did you choose this major? I chose Public Health because I am passionate about solving the many issues in Mississippi. Growing up in Mississippi, I have been able to see the inequities in Mississippi's healthcare, and I want to help my home state. Also, public health allows me to explore other parts of the medical field and be better prepared for medical school.
How has HPAO helped you on your pre-health journey? HPAO is always my favorite place to go whenever I am stressed or confused. They are also the first people I go to if I ever need any help. HPAO helped me know exactly where to get involved and find things on campus that I am passionate about.
What is your most memorable HPAO experience? My first appointment is definitely my most memorable experience. I was nervous because I felt like I was so unprepared. They calmed all my nerves and made sure that I knew what I needed to do. After this day, I knew HPAO was the place I would go if I ever needed anything.
What are your career goals? I plan to attend medical school while also getting a Master's in Public Health. I then plan to become an OB/GYN and potentially become the State Health Officer of Mississippi.
What are you the happiest doing? I absolutely love sports! I go to all the football games and baseball games. I love hanging out with friends and shopping. Also, I love traveling anywhere!
What is your favorite study spot? The Graduate
What is your favorite meal in Oxford? South Depot!