Ethan Jarrett
Pre-Medical Student from Houston, TX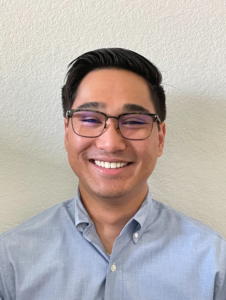 Why did you decide to pursue this health profession? I chose to pursue medical school as a child, but when I really knew I wanted to pursue this path was when I began to shadow and truly understand the responsibilities of physicians.
Major: B.S. Chemistry
Why did you choose this major? In high school, my favorite class was AP Chemistry. I had an excellent teacher and ended up having a fantastic experience in the class. Since then, I have wanted to pursue a degree in Chemistry. I chose to emphasize biochemistry because it includes many of the pre-med classes in its required courses. Lastly, I have a mathematics minor because it is built into the Chemistry degree.
How has HPAO helped you on your pre-health journey? I loved taking Kelli's LIBA 303 class, I felt it really prepared me for applying this cycle.
What is your most memorable HPAO experience? My most memorable experience working with HPAO is last year's student panel. I loved being able to talk about my experiences to prospective students and give them an idea about what campus is like!
What are your career goals? I hope to attend medical school next year with the goal of becoming a physician.
What are you the happiest doing? I am spending time with friends and family!
What is your favorite study spot? The Graduate is a great study spot!
What is your favorite meal in Oxford? The wings from Jinsei are out of this world.