Health Informatics and Information Management
At the University of Mississippi, HIIM is a 2+2 program that is not completed at the UM-Oxford campus.   Traditionally, UM students complete two years of coursework and apply to the University of Mississippi Medical Center's Bachelor of Science in Health Informatics & Information Management in Jackson, MS.  They complete an additional two years of coursework delivered online. Acceptance into the final two years of the program is competitive with a limited class size.
While at UM, you will be assigned an academic counselor who will ensure that you have the pre-requisite courses needed to be able to apply to a HIIM school of your choice.  Pre-requisite requirements are determined by your schools of interest.  Our office not only keeps you on track with pre-requisites, we provide tutoring, application assistance, mock interviews to help prepare for the actual interview, and help with locating schools based on your criteria.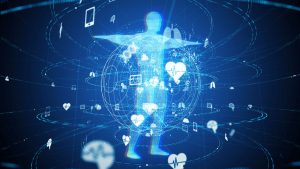 About Health Informatics and Information Management
Health Informatics and Information Management (HIIM) is a challenging career for people interested in medicine, technology and management. 
HIM professionals are experts in managing the collection, storage, retrieval, analysis, and interpretation of healthcare data and information.  To provide the highest quality healthcare delivery, healthcare information is used not only for patient care, but also for medical legal issues, reimbursement, research, planning, and evaluation.  Opportunities for employment are found in a variety of settings, including hospitals, clinics, rehabilitation centers, home health agencies, health maintenance organizations, insurance agencies, governmental agencies, educational institutions, and research centers. 
For more information regarding health informatics and information management's salary, job outlook, and resources, visit Explorehealthcareers.