Kurre Luber
Pre-Medical Student from Oxford, MS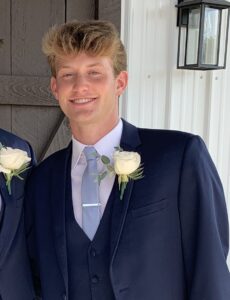 Why did you decide to pursue this health profession? I have possessed a strong interest in medicine since a young age, and this passion has only grown stronger throughout my high school and college career. I was very fortunate to grow up with my dad who is an amazing doctor. I look up to my dad so much, and the early exposure to medicine granted me the realization of how much time and hard work a career in medicine takes. I love having the opportunity to form genuine relationships with people while making a positive impact on their lives.
Major: Pharmaceutical Sciences
Why did you choose this major? My focus has always been centered towards medical school, but I saw pharmaceutical sciences as a unique pathway to get there. I have always held a general interest for Pharmacy, but I loved the idea of taking a unique route to achieve my end goal while also keeping all of my options open.
How has HPAO helped you on your pre-health journey? HPAO has been a tremendous asset during my time at Ole Miss. Navigating the classes and schedules of the health professions is no easy task. Seeking advice and communicating with my HPAO advisors has been paramount to my success.
What is your most memorable HPAO experience? I would include all of my encounters with my advisors as memorable experiences. All of the people in the HPAO are amazing. They are always so welcoming, and their genuine interest and willingness to help is evident. I truly believe I would not have had the same success without their guidance.
What are your career goals? My career goals include becoming a surgeon! I hope to become a successful physician and one day have my own private practice.
What are you the happiest doing? When I am not working or studying I enjoy hanging with friends and spending quality time with my family. I also love hunting, fishing, and all sporting activities.
What is your favorite study spot? Ole Miss Library
What is your favorite meal in Oxford? Burger from Handy Andy