Madhumitha Gundluru
Pre-Medicine Student from Erie, CO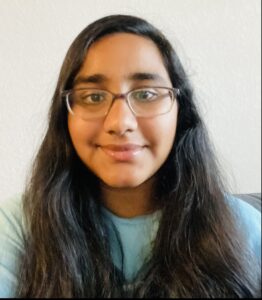 Why did you decide to pursue this health profession? I choose to pursue medicine because I enjoy learning and would like to use my knowledge and skills to help others as much as I can so they can lead healthier lives.
Major: Biology
Why did you choose this major? I find biology to be a really fascinating subject and chose it because I love learning more about biology.
How has HPAO helped you on your pre-health journey? HPAO helped me understand my interests and find opportunities that fit me, and I also met a lot of great people through my involvement with HPAO.
What is your most memorable HPAO experience? My most memorable experience is having great conversations with prospective students at different events! Many people had the same concerns and questions I had as a prospective freshman, so it was nice to help people out the same way others did for me.
What are your career goals? I hope to become a physician.
What are you the happiest doing? I enjoy reading, walking on trails, and watching reality TV shows about different competitions.
What is your favorite study spot? Anywhere on the 2nd floor of the library.
What is your favorite meal in Oxford? Red Curry from Rice and Spice