Dentistry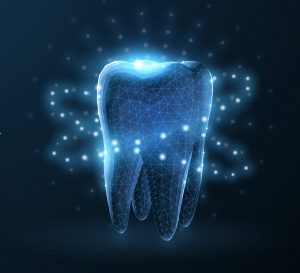 Dental students will pursue either a Doctor of Dental Surgery (DDS) or Doctor of Dental Medicine (DMD).  Either terminal degree takes 4 years of dental school after you earn your bachelor's degree.  Preparation for dental school involves curricular and extracurricular experiences that demonstrate communication and leadership skills, community service, research, and familiarity with the dental profession.
The University of Mississippi School of Dentistry is housed at our sister campus, University of Mississippi Medical Center (UMMC) in Jackson, MS.
To enter dental school, you will need:
BA or BS degree in any major that you choose.  Any major is appropriate.  Choosing a major that you excel in and enjoy should lead to better grades and allow you to have a more pleasant undergraduate experience.  Also, choose a major that can be your contingency plan if you don't get into dental school or choose not to go!
Experience in a dental setting, such as shadowing a dentist.  This should be one of your first experiences as a pre-dental student.  Observing a dentist in action will help you gather the information you need to fully commit to the profession you have chosen and to learn about a variety of dental specialties.
A competitive Dental Admissions Test (DAT) score. 
Letters of evaluation.  Make sure you have contact information for supervisors and dentists you shadow or work with in case you need to ask for letters of evaluation.  Try to keep a relationship with someone you will most likely ask for a letter of recommendation.
Evidence of leadership and community involvement.  Because you are preparing for a humanitarian profession, it is important to have volunteer learning experiences which demonstrate a commitment to service to others.  Remember that it's best to have long-term meaningful involvement in a couple of organizations rather than shallow involvement in many organizations.
What is the success of our students?
Our pre-dental students are highly competitive applicants, who've gained entrance to top-ranked dental schools. Their acceptance rate to dental school tops the national average.  The national acceptance rate is 40.2% of applicants, but for the UM students who engage with the HPAO office 5 times or more, their acceptance rate is 92.3%!
Where have our students been accepted to dental school?  All over the US.  The attached list provides the acceptance school information for UM pre-dental students from 2014-2019.