Alexandra Ladner
Pre-Medical Student from Jackson, MS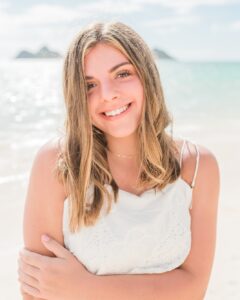 Why did you decide to pursue this health profession? I am on the pre-med track and hope to attend medical school upon graduation. I have always had a strong desire to protect and serve others in any way that I could. Physicians are the leaders and captains of their teams and I have always admired their diligence and continuous efforts to be at the forefront of fascinating new ventures in the field of medicine.
Major: Biology
Why did you choose this major? I have always loved nature and the outdoors and with a biology major I could study plants, animals, and medicine all together.
How has HPAO helped you on your pre-health journey? HPAO has pushed me to strive for excellence in my academic career and provided me with insightful advice on the best ways to pursue my goals in the least stressful way possible. My advisors have been incredibly kind and always greeted me with a smile and open doors. I could not have made it this far without HPAO.
What is your most memorable HPAO experience? I have not worked with HPAO yet but am excited to make some memories.
What are your career goals? I hope to pursue a career as a pediatric oncologist upon finishing medical school.
What are you the happiest doing? I am happiest playing tennis with friends when I am not studying!
What is your favorite study spot? My favorite study spot is on the patio outside at High Point Coffee!
What is your favorite meal in Oxford? My favorite meal in Oxford is steak tacos and gorditas from the Taco Shop!