Anabel McCraney
Pre-Medical student from Jackson, MS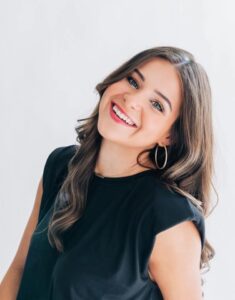 Why did you decide to pursue this health profession? I decided that I wanted to pursue medicine a few years ago when I had to have surgery. I was really scared and my doctor made me feel so comfortable and understood my fears. I knew that I wanted to be able to help others the way that my doctor helped me.
Major: I am majoring in Psychology. I love my major because I am really passionate about mental health. I believe that a Psychology major will help me learn skills that will help me understand and care for patients.
Why did you choose this major? The HPAO has been extremely helpful for me. My advisors always answer all of my questions and give me great feedback. They make sure that I am in the correct classes, and they make the health professions track less intimidating. They make your goals feel attainable.
How has HPAO helped you on your pre-health journey? My most memorable experience with the HPAO is the way that the advisors make me feel so empowered every time I meet with them and encourage me to strive for excellence.
What is your most memorable HPAO experience? My goal is to become a physician. I would love to work in a big city one day.
What are your career goals?
What are you the happiest doing? I love being with my friends and traveling!
What is your favorite study spot?
What is your favorite meal in Oxford? Saint Leo!