Aniya Howard
 Pre-Dental Student from Clinton, MS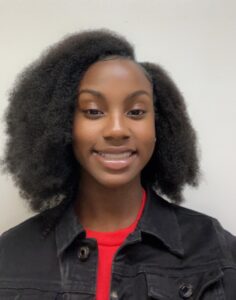 Why did you decide to pursue this health profession? As human beings, we all have an innate desire to make a positive impact on the world around us. We seek to contribute to society and make a difference in the lives of those around us. For me, the pursuit of a career in the health profession is my way of fulfilling this desire.
Major: Public Health and Health Sciences- Pre Dental
Why did you choose this major? My major is public health and health sciences. Public Health is a field that is constantly evolving and advancing. The ongoing discoveries and innovations in medicine and health sciences are fascinating, and I am excited to be a part of it. As a health student, I will have the opportunity to contribute to this field by staying up-to-date with the latest developments and research.
How has HPAO helped you on your pre-health journey? By utilizing HPAO resources, it has helped me find a clear path for my career desires and helped create a successful academic semester.
What is your most memorable HPAO experience? I have not yet experienced working HPAO but I am excited to make memorable experiences in the 2023-2024 school year!
What are your career goals? My career goal is to earn my bachelors degree, attend dentistry school, then pursue my life as a general dentist.
What are you the happiest doing? When I am not studying I feel the most happiest when I'm laying in my bed with the covers over my head.
What is your favorite study spot? My favorite study spot is the blue sofa sitting next to the window in the library.
What is your favorite meal in Oxford? My favorite meal in Oxford is a 5 Guys burger with only cheese, barbecue sauce, and mayo.