Annabel Keers
Pre-Veterinary Medicine student from Sulphur, LA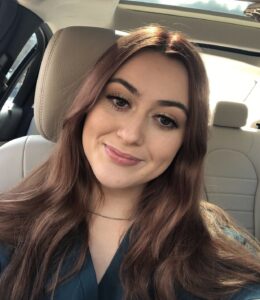 Why did you decide to pursue this health profession? I have always wanted to help be a voice for the voiceless. Animals cannot vocalize what is wrong with them in the same way that people can. I want to be able to help both humans and animals alike by relieving the suffering that animals face.
Major: Biological Sciences
Why did you choose this major? Biology with a Chem Minor. I chose this path as I love the science field and learning all about the way the world and the body works.
How has HPAO helped you on your pre-health journey? HPAO has provided me with support. They always answer the questions I have with solutions that I would never have thought of. They have also allowed me to meet other students in similar professions to mine.
What is your most memorable HPAO experience? Recently, I got to meet 2 prospective students and their families that were interested in the Veterinary field. It also turns out they were from the same state as me! I love being able to form those connections with prospective students and being able to discuss the reasons why I chose Ole Miss with people I was once in the shoes of.
What are your career goals? I am hoping to become a Mixed Practice Veterinarian! I have recently started looking into Integrative Medicine and Orthopedics as well!
What are you the happiest doing? Facetiming my dad to see my dog and reading!
What is your favorite study spot? Either my room or surprisingly in the food court area of the Union!
What is your favorite meal in Oxford? Pasta Maria from Venice on the Square !!