Optometry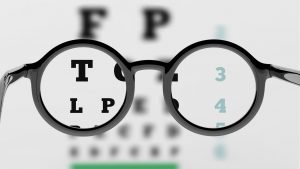 Optometry students will pursue a Doctor of Optometry (OD) degree. This is a terminal degree that takes 4 years of optometry school after you earn your bachelor's degree.  Preparation for optometry school involves curricular and extracurricular experiences which demonstrate communication and leadership skills, community service, research, and familiarity with the optometry profession.
We do not have a School of Optometry in the state of Mississippi, but there are great schools all over the country.  There are seats reserved for Mississippi at the University of Alabama-Birmingham and the Southern College of Optometry in Memphis.
To enter optometry school, you will need:
bachelor's degree in any major that you choose,
Experience in an optometry setting, such as shadowing an optometrist,
A competitive Optometry Admissions Test score,
Letters of evaluation that address personal qualities and characteristics of the applicant, and
Evidence of leadership and community involvement.
It's never too early to start thinking about preparation for optometry school.