Medicine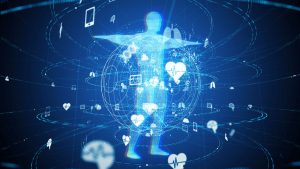 The Doctor of Medicine (MD) and Doctor of Osteopathic Medicine (DO) are the terminal degrees for allopathic and osteopathic physicians.  Both types of physicians may take on numerous roles in their careers, including seeing patients, conducting research, teaching, managing health care facilities, and developing health care policy, but treating and helping prevent individuals' illness, disease, and injury is at the heart of the profession. For more information about allopathic (drug-centered approach to medicine) programs, visit https://www.aamc.org; for more information about osteopathic  (holistice approach to medicine) programs, visit https://www.aacom.org.
We recommend pre-med students visit the HPAO at least once a semester to gain feedback toward becoming a competitive applicant. We invite you to make an appointment.  
A competitive pre-med applicant will not only have a competitive overall GPA and science GPA (biology, chemistry, math, physics), but also have a good number of physician shadowing hours, community involvement, clinical exposure, strong letters of recommendation, and a competitive MCAT score. 
For required courses for medical school, please read the HPAO Medical School Admissions guide and make an appointment with us as soon as possible!  
Success rates for our students?
The national average for acceptance rate is 40.8%, but students who visit the HPAO at least once per semester get in at a much higher rate – 83%!  See the list of medical schools where our students have been accepted the past 5 years. 
Writing a recommendation letter for a pre-med student?
Here is what medical school admissions want in a recommendation. If you are unable to submit your letter, HPAO can submit the letter for you.